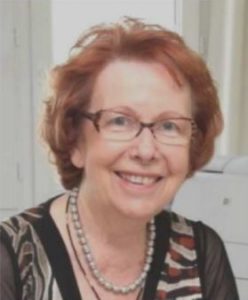 x
IEHP  is a French company, open to the international market, managed by 2 women :
Eva DEPECKER and Aline JERAFI.
For more than 30 years,

we are expert in HUMAN SUPPORT for different companies

(Industry, Services, Banking, Health...), by contributing to the BETTER BEING and the EVOLUTION of the Women and Men (at all levels) who invest in it. 
During these years,

we have often been PIONEERS

in our approach and this notion,

"stay one step ahead"

remains at the heart of our development :
in 86,

Introduction of NLP (Neuro Linguistic Programing)

, applied to the Enterprise,

in 89, we were among the first to develop COACHING,

then, we proposed trainings,

with a maximum of 3 people

and also

individual trainings.
Our conception of customer relationship and what we like to do :
To bring a quality service, warm, attentive, whatever the size of your Company.
Listening to your NEEDS, (as CEO, HR Manager, Training Manager or Unit Manager); if necessary, helping you to express them, by an in-depth information gathering, to refine, to make emerge, to determine your explicit and implicit needs, in our fields of expertise.
To establish between you and us, a PARTNERSHIP of TRUST, in the DURATION and to create for your employees PERSONALIZED solutions which allow the obtaining of positive, concrete, observable RESULTS.
Most of them are self-employed; all of them have had prior field experience in various managerial functions.
They are EXPERTS, recognized in their field; they contribute to the development of the proposed services, at the Research and Development level.
x
Today, as in the past, it is our commitment as Managers to be at your side, to think and co-create together the solutions best suited to your objectives.
We are at your disposal at 00 33 1 83 81 67 97 and 00 33 6 50 19 18 78 (via Botim).
Eva DEPECKER & Aline JERAFI

It is a multidisciplinary team of Senior Trainers / Coaches.
Most of them are independent.
This team has been gradually built up ; the first were friends from the start, the others arrived by cooptation.
Regularly new talents, with a more international opening: (English – Spanish) join the Team.
x
Have a

solid experience as Managers

(in various functions),

Master different communication and personal development techniques,

including : Neuro Linguistic Programming (Practitioner or Master Practitioner in NLP), Systemic Analysis, Process Communication, Ericksonian Hypnosis, Appreciative Inquiry, MBTI, TKI Conflict management, support techniques of change, Mediation, Creativity, Innovation,…

Be in a

process of regular improvement and openness to new approaches,

in a perspective of continuous evolution,

Have the ability to

co-create,

if necessary, with other trainers or with the client,

customized trainings,

adapted to the objectives of the company,

Have the ability to train a group as well as individual training

and to adapt to the specific needs of trainees.
The CHOICE of the TRAINER is, of course, according to his or her expertise in the subject to be tackled and also on the best suitability, depending on the audience to be trained.    A CV of the chosen trainer is sent to the Company with the proposal.
x
In addition to the skills mentioned above, the

COACHS are certified

and, for some,

trained in Neuro-Sciences and Human Resources.
x
An EXPERT, based in Dubai.   Trilingual : English – French – Arabic.
More than 20 years in Services Companies like BJ Services/ Baker, Halliburton and Weatherford as Technical and Region Manager.
One year with an Operator Company PDO in Muscat, Oman.
Worked in Onshore and Offshore In North Africa, West Africa, Azerbaijan and the Middle East. Intense training in UK, France and USA  in Technical side and Management/ Sales.


Trained many Engineers

from the operators company mainly

and also trained operators / helpers

in Africa for running the Cutting, blending Cement with additives.
In a few dates….
Since 1986,

we have trained thousands of trainees, in private (Industry and Services) and public companies, at all levels and in all functions.
19 mars 2020
The IEHP website is online in English.
2020
In order to save time and comfort, for the trainees and also to meet the actual requirements, we now offer our GROUP and INDIVIDUAL Trainings and Coachings also in

VIDEOCONFERENCE.


The number of sessions and their frequency are programmed, on a case by case basis, to best meet the trainee's objectives.
2018
All EM2000 activities have been transferred and taken over by

IEHP (European Institute for High Performances).
Aline JERAFI,

who was my faithful collaborator for 3 years in EM2000, agreed to become my Associate.
The deep and increasingly rapid changes in our world accentuate the need to evolve throughout one's life and to adapt.   The performance requirements are ever more demanding.
In order to stay the course on a daily basis

, feel the desire and the pleasure to go forward and to have the necessary resources, l

it is important to respect oneself, to take "CARE of ONESELF" and also to develop one's PERFORMANCES, in a desire to surpass oneself / yourself on an inner level

, rather than in a spirit of unrestrained external competition.
2017
Decision has been taken to

transfer all the activities to IEHP and to close EM2000.


No major changes to the Team, most of them are freelance Senior Trainers / Coaches.
2016
After 30 years in Paris, the office is now located in 

MONTPELLIER.
2010
We have launched a reflection on the need to

take care of SENIORS

and the

importance of preparing them for their new life

, in the 5 years before they leave the company.
Since then, we have had the opportunity to train a large number of employees to make this transition a success.
2008
After the departure of Mario JUAN, Eva DEPECKER is alone in charge of EM 2000.
2000
EM2000 positions itself as a specialist in

INDIVIDUAL training courses.
1999
Attentive to the changing needs of Companies, EM2000 proposes a

new conception of the INTER trainings :

  the

"A3 COACHING"

(a formula with a maximum of 3 participants and with a certain achievement on the planned dates).
1990
Creation of

IEHP (European Institute for High Performances)

- initially intended to work with athletes to improve their mental performances.
Finally, its

mission has been to collaborate with Banks, Insurance, Primary Funds and any structure not subject to VAT.
1989
One of our major clients was considering separating from a (technically brilliant) computer scientist, for whom the training he had taken had not been successful.
As a last resort, before firing him, he asked us if we could offer "something different".
We raise the CHALLENGE !
With 2 Trainers, we imagined and created a

new tailor-made INDIVIDUAL approach

: clarification of the context, verification that the person concerned is voluntary, determination of the objectives, setting the total duration of the action, which is then broken down into sessions, scheduled on a case-by-case basis.
This was our first COACHING.  
This COACHING framework is still relevant in 2020.
November 86
First seminar on

"RECRUITMENT Interview with NLP tools".


The fields of application in trainings are gradually widening.
1986
Eva DEPECKER

worked previously in Regulatory Affairs Dpt, within the European headquarters of the pharmaceutical company BAXTER in Brussels, teamed up with


Mario JUAN,

former HR Director of the HENKEL Chemical group in Paris.
They create

EM 2000 (Evolution and Management 2000),

in order to make companies discover and use Neuro Linguistic Programming approaches, to apply them to their challenges.